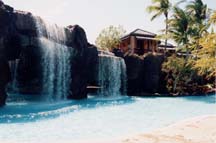 Waterfall Pool
Under the waterfall is a hidden grotto and Jacuzzi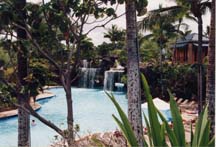 Another view of the Waterfall Pool
One of the waterslides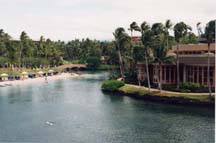 4 Acre Lagoon
Snorkeling with the fishes and sea turtles.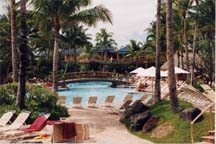 Bridges over the pools
There are 3 pools, 2 are HUGE. The 3rd is adults only.
There are swimable 'rivers' that connect the pools together.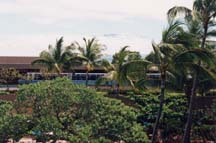 Background: snow on Mauna Kea
Foreground: Tram used in the Hotel 'cuz it's so big.
There are also boat trams, more scenic than the regular tram, but not as speedy, depends on your agenda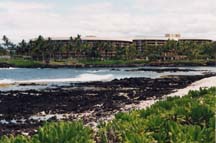 Ocean Tower
There are 3 different towers in the resort. We stayed in this one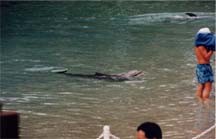 The Dolphins!
You can swim with them, for a fee of course