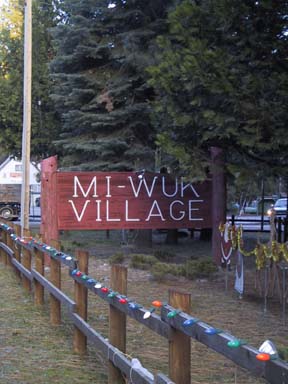 Photos in and around Mi Wuk:
Cabin with the Chancey's, Aug. 27, '06
Cabin with Phin and Andrew, Aug. 16, '06
Claremont Retz's at the cabin, July 27, '06
New Cabin Fan, Apr. 9, '06
Bridget and Boys at Cabin, Jan. 22, '06
Chancey's at the cabin, Sept. 24, '05
Our Commute from Mi Wuk to San Jose, Apr. 4, '05
Personette's Snowy Visit, Feb. 19, '05
Alternate Route to Cabin, Feb. 18, '05
Haist-Bowens Snowy Visit, Jan. 8, '04
New Years, Jan. '05
Railroad Trail, Nov '04
Jimmy's Birthday Aug. 14, '04
Pinecrest Lake and Bees July 18, '04
Chancey's Visit May 8, '04
Adventures along Highway 108 May 2, '04
Geocaching: Lyons Crossing & Sierra Heights May 2, '04
Geocaching: Pinecrest Virtual Apr. 17, '04
Geocaching: Around Tuolumne Apr. 25, '04
Geocaching: Lava Mama Mar. 14, '04
Almond Blossoms en Route to Cabin Feb. 28, '04
Bowen's Visit Sep. 27, '03
Linda's Pictures from Pinecrest Aug. 3, '03
Ashley's Snowy Visit Dec. 31, '02
Snow Dec. 21, '02
Fall Dogwood Oct. 19, '02
Hwy 108 to Bridgeport Sep. 14, '02
Bowen's Visit June '02
Programmer's weekend at the cabin Sep. '01
Pinecrest Lake Mar. 31, '01
Bear Tracks Mar. 10, '01
Snowboarding at Dodge Ridge Feb. 18, '01
Cruel World Engineering Weekend Sep. '00
Pinecrest Lake July 4, '00
Links:
Mi-Wuk is in the
Stanislaus National Forest in Toulumne County.
Tuolumne County information:
Within 1/2 an hour:
Ice Skating in Long Barn (Winter only)
Twain Harte
Lyons Lake: less than 3 miles from the cabin. Beautiful lake, we're told it's a great fishing lake.
Sonora-Queen of the Southern Mines
Columbia-Mining Town & State Park
Jamestown-Railtown 1897 & Old Mining Town
Leland High Sierra Snow Play in Strawberry
Dodge Ridge-Downhill Skiing/Cross Country Skiing
Pinecrest Lake
Less than 45 minutes
Murphys-this links to a nice historic hotel and lodge that has a lot of information of the area.
About an Hour or so
Calaveras Big Trees State Park
Other interesting sites:
AnglerNet: We're not fisher's but this has a lot of information on lakes in Northern California.
The Sierra Club's John Muir Exhibit
Virtual Parks: Plan on spending hours at this guy's site. Absolutely incredible!
High Sierra Info: 'Gordie's Ramblings' has great info, pictures and lots of links